Whether you're a small business or a large organization, chances are you have some sort of operation where materials need to be moved on a daily basis.
Whether it's for manufacturing, warehousing, retail, or even medical purposes, most businesses will need to deal with at least some level of material handling solution so that their operations run smoothly without any unnecessary delays.
In addition to the many benefits that choosing the right material handling solution can provide your company – from streamlining storage and transportation to minimizing employee costs and improving efficiency – there's also a wide range of different solutions available.
From self-contained unit solutions like single piece trailers and automated storage cabinets to modular components like pallet racking systems and forklifts, the market is saturated with various options that you should take into account before making your final decision.
What's Material Handler?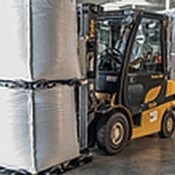 Material handling is the process of transporting products and materials, whether manually or via automated equipment, from one place to another.
This can include the distribution of incoming materials, the transportation of outgoing materials, or both.
Material handler can be split into two categories: storage and transportation.
Storage is when you put materials on the storage racks and move them from one rack to another.
Transportation is when you move the materials from one place to another via a conveyor system or a truck.
Types of material handler solutions?
– Storage rack systems – A storage rack system is what you'd use for storing your boxes and other stock items. The system has one or more racks that hold your items and a storage area to keep them organized. A storage rack system is also known as a stock-keeping system (SKS).
– Storage cabinets – A storage cabinet is a more advanced version of a storage rack system.
For example, you can choose a system that's designed to hold a specific type of item, like pharmaceuticals or electronics. A storage cabinet can also be used to store miscellaneous items, like office supplies.
– Storage shelves – A storage shelf is a simple system that holds a single item. Like a storage rack, a storage shelf is ideal for storing small items that don't require a lot of space.
– Pallet jacks – A pallet jack is used to transfer pallets from one place to another. Pallet jacks come in a variety of types, including manual, electric, and hydraulic.
– Automatic pallet changers – An automatic pallet changer changes pallets so they can be loaded onto a truck or transported between locations.
What things to consider when choosing a material handler solution?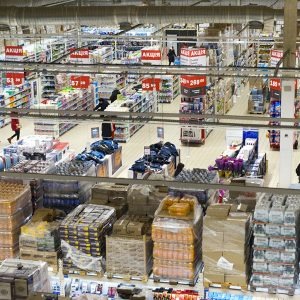 – Transportation modes – There are a number of different transportation modes that you should take into account when comparing options.
For example, should you choose to use rollaways or a conveyor system, or should you choose to use a rack system for transporting materials?
There are a multitude of different transport modes, and you should only select the one that works best for your company's needs.
– Materials handling equipment – You also need to keep in mind the type of material handler equipment that you plan to use, including the maximum weight of each item that it can handle. You also need to keep in mind how often the equipment needs to be cleaned and maintained, which can sometimes be difficult when you're dealing with a large business.
– Loading areas – You should also take into account the location of your loading areas, including the size and shape of the area, to maximize efficiency. When looking at alternatives, you should also keep in mind if there are any loading issues that are causing delays.
– Storage area layout – Finally, you should also keep in mind the layout of your storage area, including any clearance issues, which can sometimes be difficult when you're dealing with a large business.
When Should You Use a Material Handler Solution?
The best time to use a material handler solution is when you need to move materials between different locations within your company or between your company and other businesses.
If you're a manufacturer that needs to collect materials from various suppliers, a storage rack system will be ideal.
If, on the other hand, you need to transport materials between the different locations within your company, a storage cabinet system might be the best way to go, as it can be used for storing different types of materials.
If you're a retailer that needs to move products between different stores or distribution centers, a storage rack system can be used to transport items, while a storage shelf system can be used to store and organize items.
If you're a distributor that needs to collect raw materials from various suppliers and deliver them to your production line, a storage rack system can be used to transport materials.
Conclusion
Choosing the right material handling system can help your company run more efficiently, while also providing employees with greater job satisfaction.
With all of the different options available, it can be a bit overwhelming to decide what best fits your needs.
B&G Industries, "Material Handling Solutions"….. can help you. They are your one stop source for Material Handler Products. Excellent sourcing for Wooden Pallets, Plastic Pallets, Crates, Plastic Gaylord's, Plastic boxes, Plastic Sleeve Pack for close loop systems, bulk collapsible containers and much more.
We have over 35 years of experience providing innovative options to meet our customers needs.
As a family-owned Distributor we provide only the best product at the best price and can deliver it wherever and whenever it is needed. We guarantee your satisfaction!
B&G Industries is a Distributor of material handler products, which includes storage bins, Sleeve Packs, Fixed Racking, Portable Racking, shelving, plastic/corrugated Gaylord's and bins; ridged wire and corrugated containers, crates, custom packaging, plastic pallets, wooden pallets, dock equipment, and much more.
In addition to material handling solutions, B&G Industries represents a wood components manufacturer based in Malvern AR, which produces OEM wood products along with pile cushions and road mats for the construction industry.
B & G Industries = Excellent Quality + Excellent Service + Excellent Prices = Satisfied customers.
Call us today at 314-497-4767 and talk to one of our friendly and knowledgeable Customer Service Representatives. You will be glad you did.